1 lb ground beef – browned with chopped onion, drain fat, add:
1 gal. can pinto beans – drained
10 oz. can enchilada sauce
4 oz. can diced green chilies
4 oz. can green chili salsa
1/4 cup Mansmith's BBQ Paste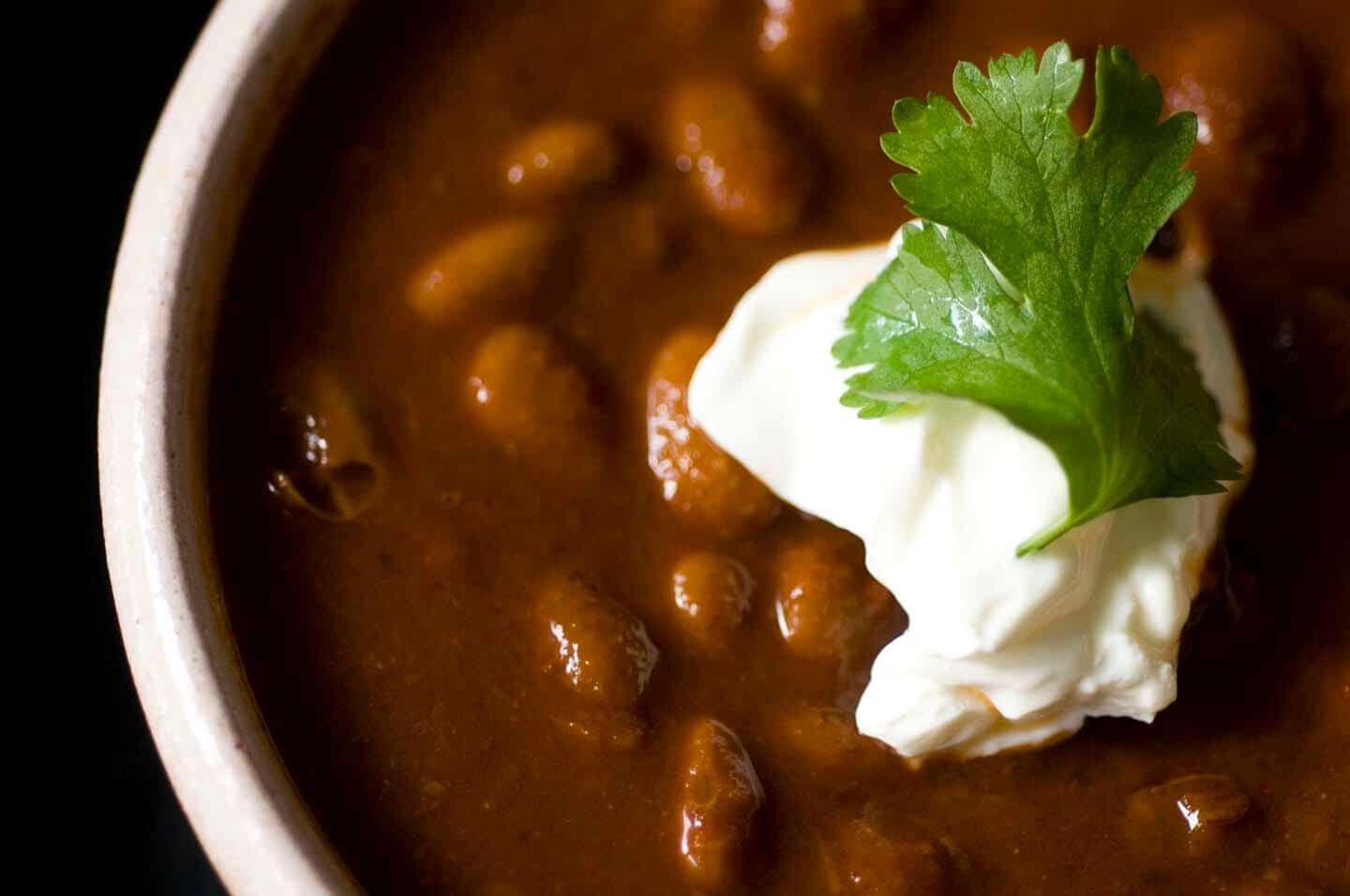 Stir together and heat on stove. Serve with any Barbecued meat and grilled garlic bread. Delicious!