1 large eggplant
2 eggs
1 tsp. Mansmith's Rib Spice
1/2 Cup dry bread crumbs or cornmeal
1/4 Cup grated Parmesan cheese
2 Tbsp. olive oil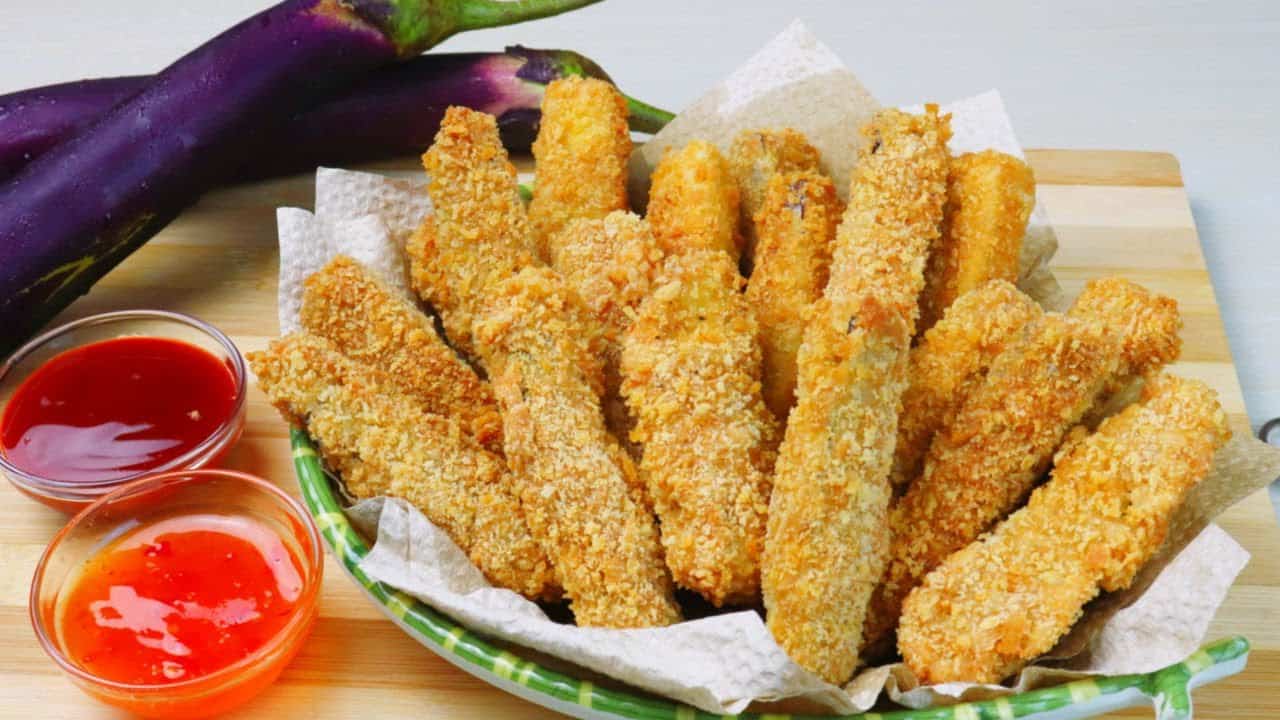 Cut off stem of eggplant, do not peel. Cut crosswise into 1/2″ slices, set aside. Beat eggs in shallow bowl, set aside. Mix bread crumbs, Mansmith's Rib Spice & cheese in another bowl.  Spread oil in a rimmed baking pan. Dip each eggplant slice in eggs, drain briefly & then coat with crumb mixture. Arrange in single layer in pan. Bake at 425, turning once, until browned & very soft (20-25 minutes total).