Asparagus: break off tough ends (these cook quickly so add to grill last)
Bell Peppers: (red, yellow, orange, green) cut in half or thirds, remove seeds and flatten a bit so they get a good char
Egg Plant: remove skin and slice in ½ inch slices
Mushrooms: clean by gently brushing
Onions: green onions can be grilled whole. Slice red or white onions ¼ inch thick
Summer Squash: peel zucchini and yellow crook neck and then slice in half, so that grill marks show on both sides. Or if very large, cut into rings.
Olive oil
Mansmith's Original Grilling Spice
Fresh Tomatoes, sliced ¼ inch thick
Fresh mozzarella cheese, sliced
Fresh basil leaves, finely chopped
Balsamic vinegar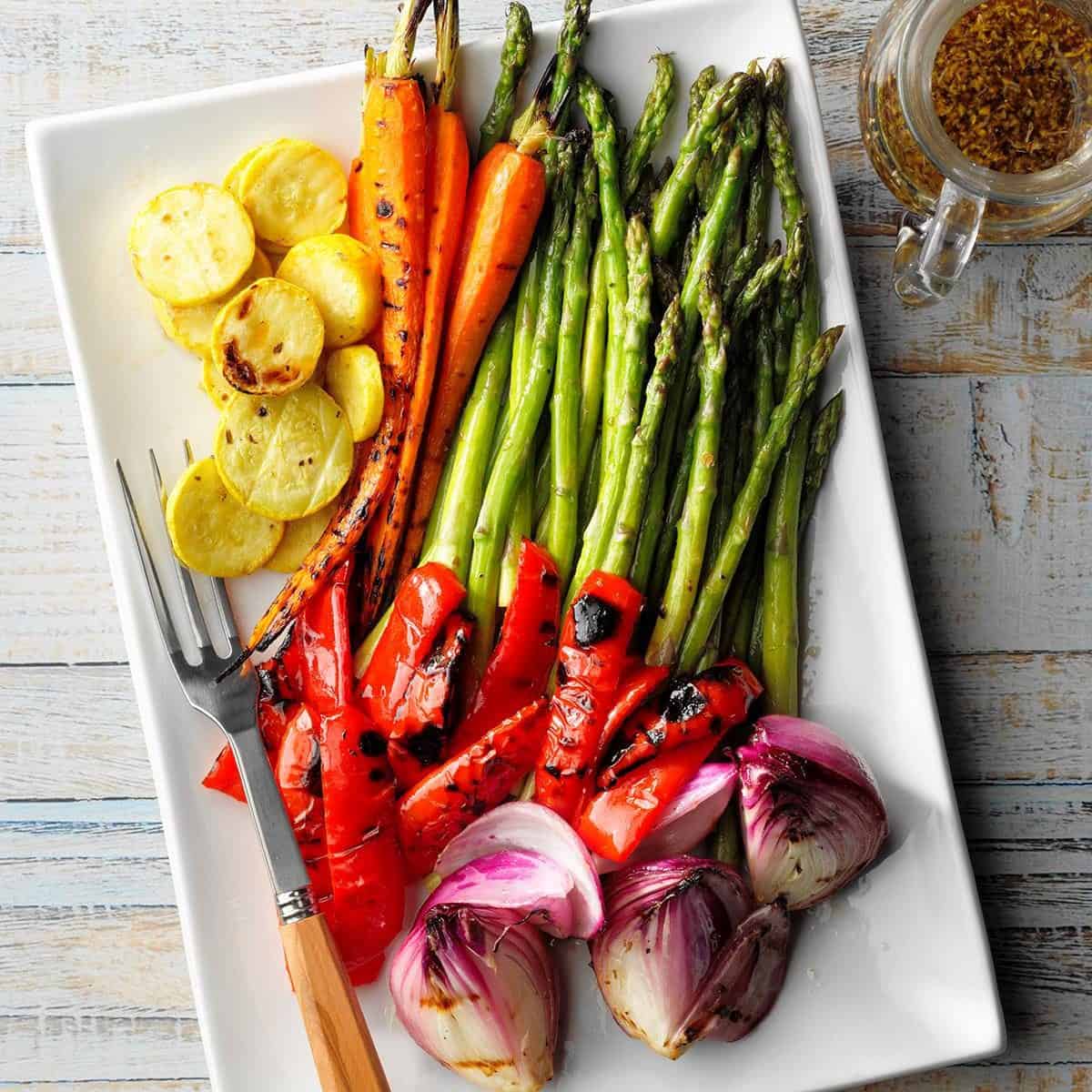 Place any or all of these vegetables on a cookie sheet and spray or brush lightly with olive to coat veggies on both sides. Sprinkle with grilling spice. Grill over medium heat. Do not overcook as vegetables will continue to cook once removed from the heat.
Plate the veggies on a platter along with fresh tomatoes, and cheese. Sprinkle with basil leaves and drizzle with balsamic vinegar and a little more olive oil. This is great by itself or it's a delicious addition to grilled steak or chicken!