5 C. cubed cooked potatoes
6 hard cooked eggs, chopped
2 t. sugar
2 t. vinegar
1 C. onion, chopped
1 C. celery, chopped
1 T. Mansmith's Original Grilling Spice
1/4 C. mustard
1 1/2 C. mayonnaise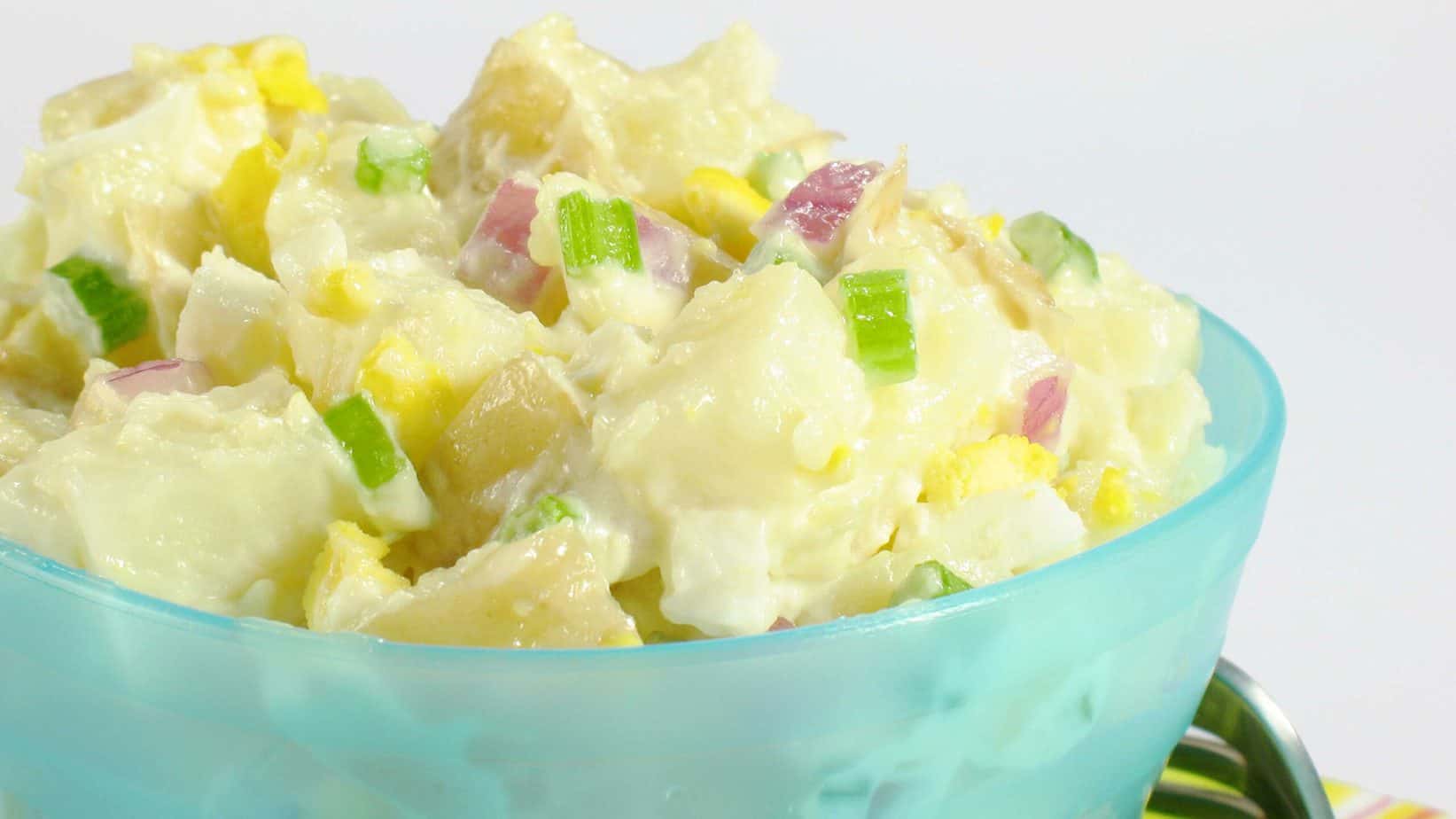 Sprinkle potatoes with sugar and vinegar. Add eggs, onion, celery, grilling spice, mustard and mayonnaise. Blend carefully. Chill completely before serving.