1 lb. boneless pork loin, fat trimmed
2 Tbsp. white wine or lemon juice
2 tsp. Mansmith's Rib Spice
1 clove garlic, minced
1 medium onion
4 tsp. olive oil
3/4 lb. zucchini, sliced 1/4″ thick
1 red bell pepper, seeded & chopped fine
1 Cup frozen corn, thawed
4 oz. diced green chilies
3 Tbsp. water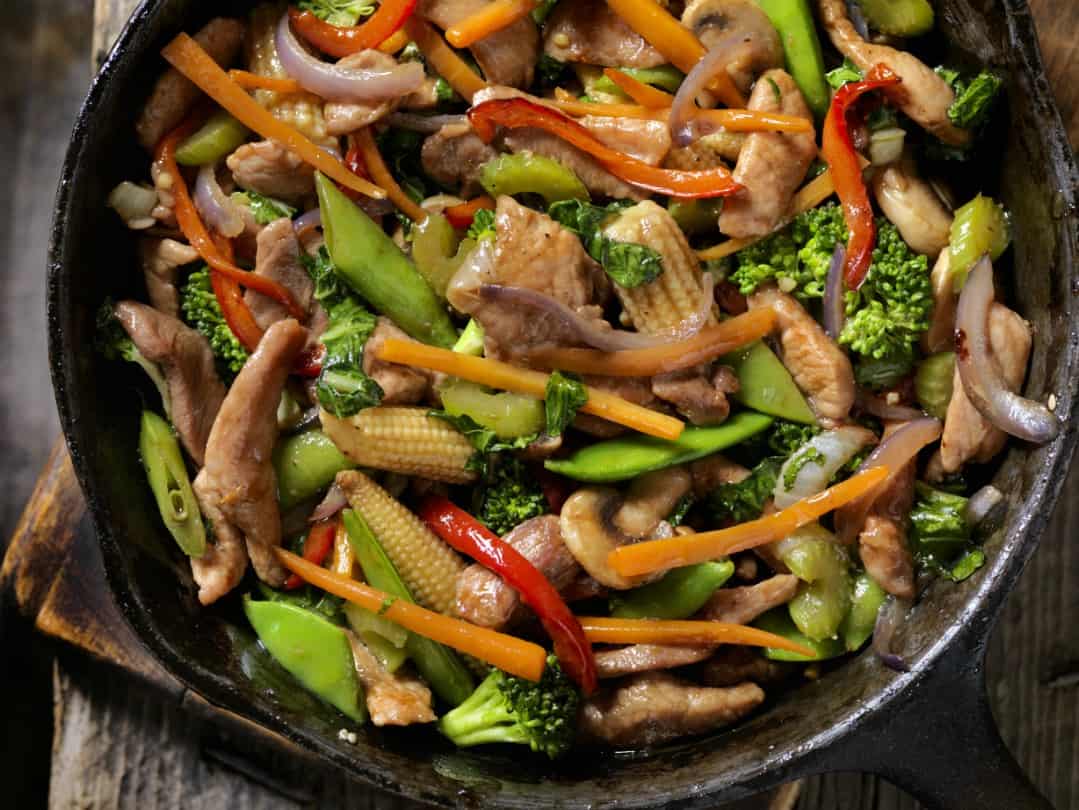 Cut pork into bite-size slices. In bowl, combine pork, wine, spice & garlic, set aside. Cut onion into 1/2″ thick wedges. Heat 1 tsp. oil in a large non- stick frying pan over high heat. Add onion & cook, stirring for 1 minute. Add rest of veggies and water. Cook, stirring until crisp-tender (5 minutes). Lift from pan and place in bowl, set aside. Heat 1 1/2 tsp. oil in same frying pan, add half the pork and cook, stirring until lightly browned. Remove from pan and add to veggies. Repeat with remaining oil & pork. Return all pork and veggies to frying pan, stirring until hot (1 min).