9" unbaked pastry shell
½ lb. ground venison or elk
½ lb. sliced fresh mushrooms
½ C. chopped onion
½ C. chopped green pepper
10 oz. package frozen spinach, thawed and moisture squeezed out
4 oz. crumbled feta cheese
6 eggs
 ¾ C. half & half cream
2 tsp. Mansmith's Original Grilling Spice (or Mansmith's Wild Fire)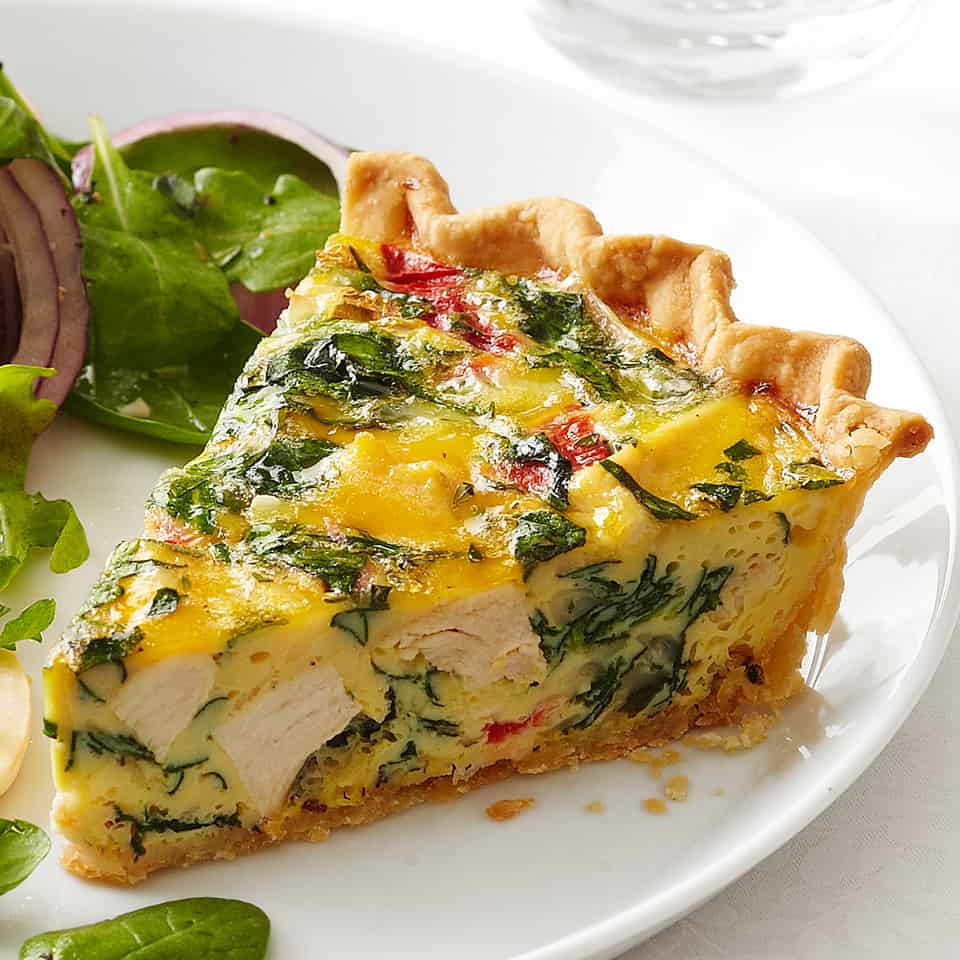 Line pastry shell with heavy foil. Bake at 450° for 8 minutes. Remove foil and bake 5 minutes longer. Set aside. In large skillet, cook the ground meat, mushrooms, onion, and peppers 5-6 minutes, until the meat is no longer pink; drain. Spoon into crust; top with spinach and feta cheese. In a bowl, whisk the eggs, cream and grilling spice; pour over cheese.
Cover edges loosely with foil. Bake at 350° for 45-50 minutes or until a knife inserted near the center comes out clean. Let stand for 5 minutes.