2 lbs boneless elk steaks
1 egg
1 Tbsp. milk
2/3 C. seasoned bread crumbs
1/3 C. grated Parmesan cheese
5 Tbsp. olive oil
1 onion, chopped fine
2 C. hot water
6 oz. tomato paste
¼ C. Mansmith's BBQ Paste
2 tsp. Mansmith's Original Grilling Spice
½ tsp sugar
½ tsp. dried marjoram
2 C. (8oz.) shredded mozzarella cheese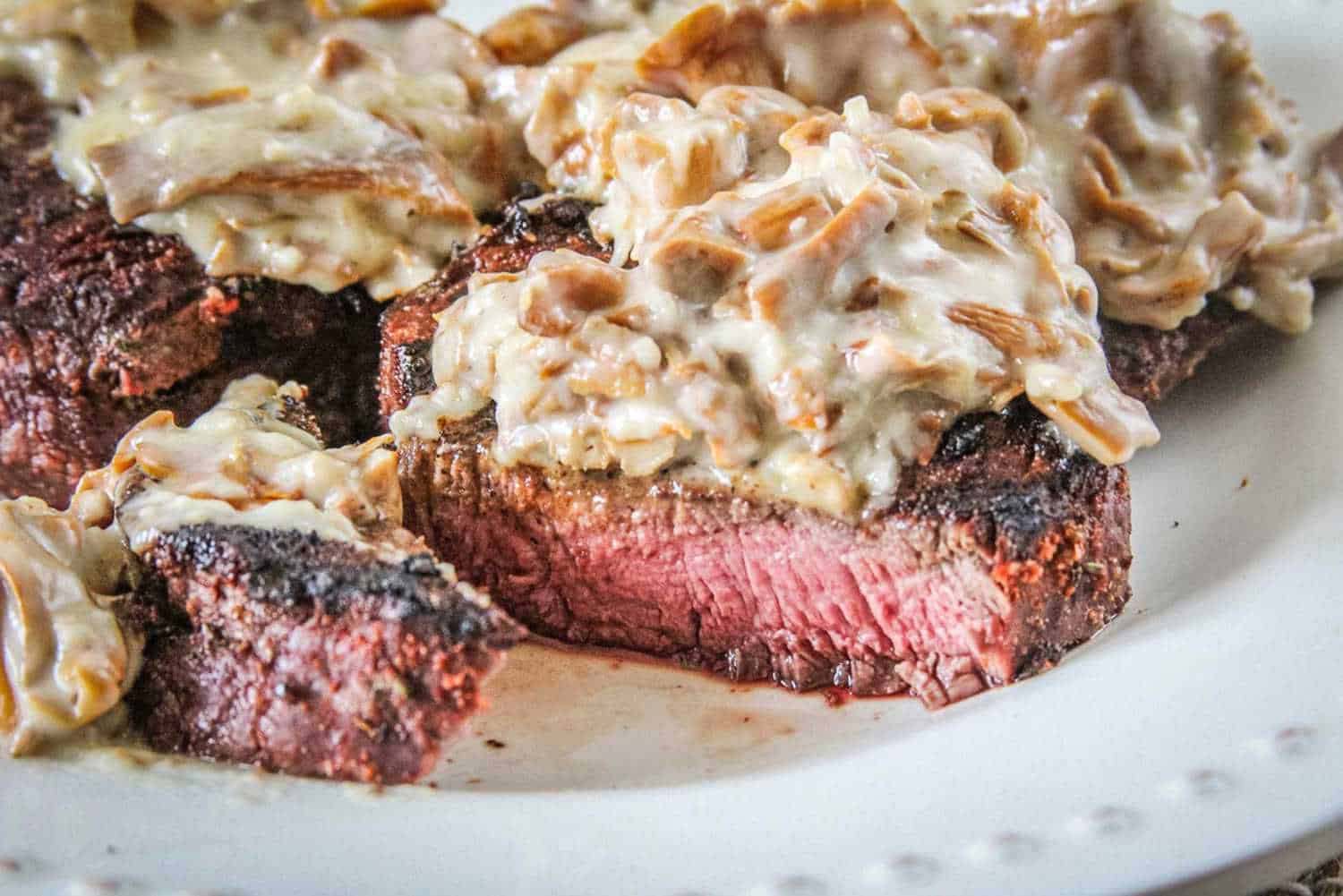 Pound the steaks to ¼" thickness; cut into serving size pieces. In a shallow bowl, beat egg and milk. In another bowl, combine bread crumbs and Parmesan cheese. Dip elk steaks in egg mixture, then coat with crumb mixture.
In a large skillet, brown meat in oil on both sides. Place in a greased 13x9x2 baking dish. In the drippings, sauté onion until tender. Stir in water, tomato paste, BBQ Paste, grilling spice, sugar and marjoram. Bring to a boil. Reduce heat; simmer uncovered for 5 minutes. Pour over elk steaks.
Cover and bake at 350° for 50 minutes or until meat is tender. Uncover; sprinkle with mozzarella. Bake 10-15 minutes longer until cheese is melted.