One 2 to 3 pound sugar pumpkin. A sugar pumpkin is not as stringy, is more tender and has a much better flavor than a field pumpkin that you get for Halloween. For pies and other recipes that call for pumpkin, you will need a sugar pumpkin.
3 Tbsp. butter
1 C. cubed bread, a baguette is best
2 apples, peeled and cut into ½ inch pieces
¼ C. brown sugar, packed
¼ C. raisins
1 Tbsp. rum
1 Tbsp. Mansmith's Cinnamon Stuff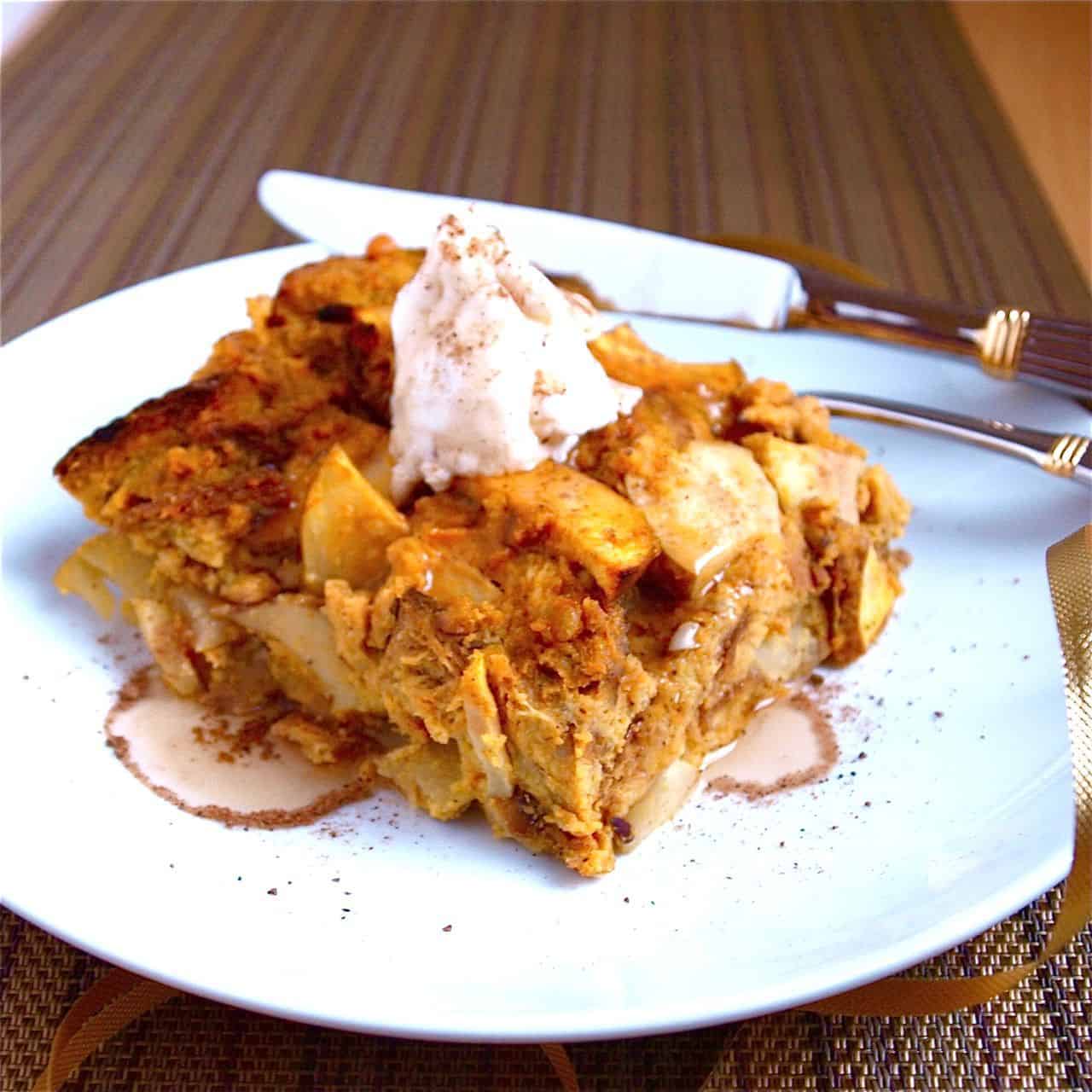 Preheat the oven to 375º. Slice off and reserve the top 1 ½ inches of the pumpkin. Scoop out the seeds and stringy pulp.
Melt 2 Tbsp. butter in a large skillet over medium heat. Add the bread, stirring occasionally for about 4 minutes, until golden brown. Remove to a bowl. Add the rest of the butter, the apples, brown sugar and raisins to the skillet and cook another 4 minutes until the apples are just crisp tender. Stir in the rum and Cinnamon Stuff. Return the bread to the skillet.
Put the pumpkin in a small baking dish and fill the pumpkin with the apple mixture. Cover with the pumpkin top and add 1 inch of water to the baking dish. Cover loosely with foil and bake until the pumpkin is tender, about 2 to 2 ½ hours.
Remove the foil and pumpkin top and return the stuffed pumpkin to the oven for about 10 minutes more until the filling is lightly browned. Transfer to a serving plate. To serve, scrape the pumpkin flesh and stir into the apple mixture. Top with whipped cream.