one 2 -3 lb sugar pumpkin
8 oz. bulk Italian sausage
1 jalapeno pepper, seeded and minced
1-4 oz. can diced green chilies
1 tsp. Mansmith's Dry Fire
3 Tbsp. flour
1 ½ C. chicken broth
2 C. shredded mozzarella cheese
1 C. shredded Monterey jack cheese
Chopped fresh cilantro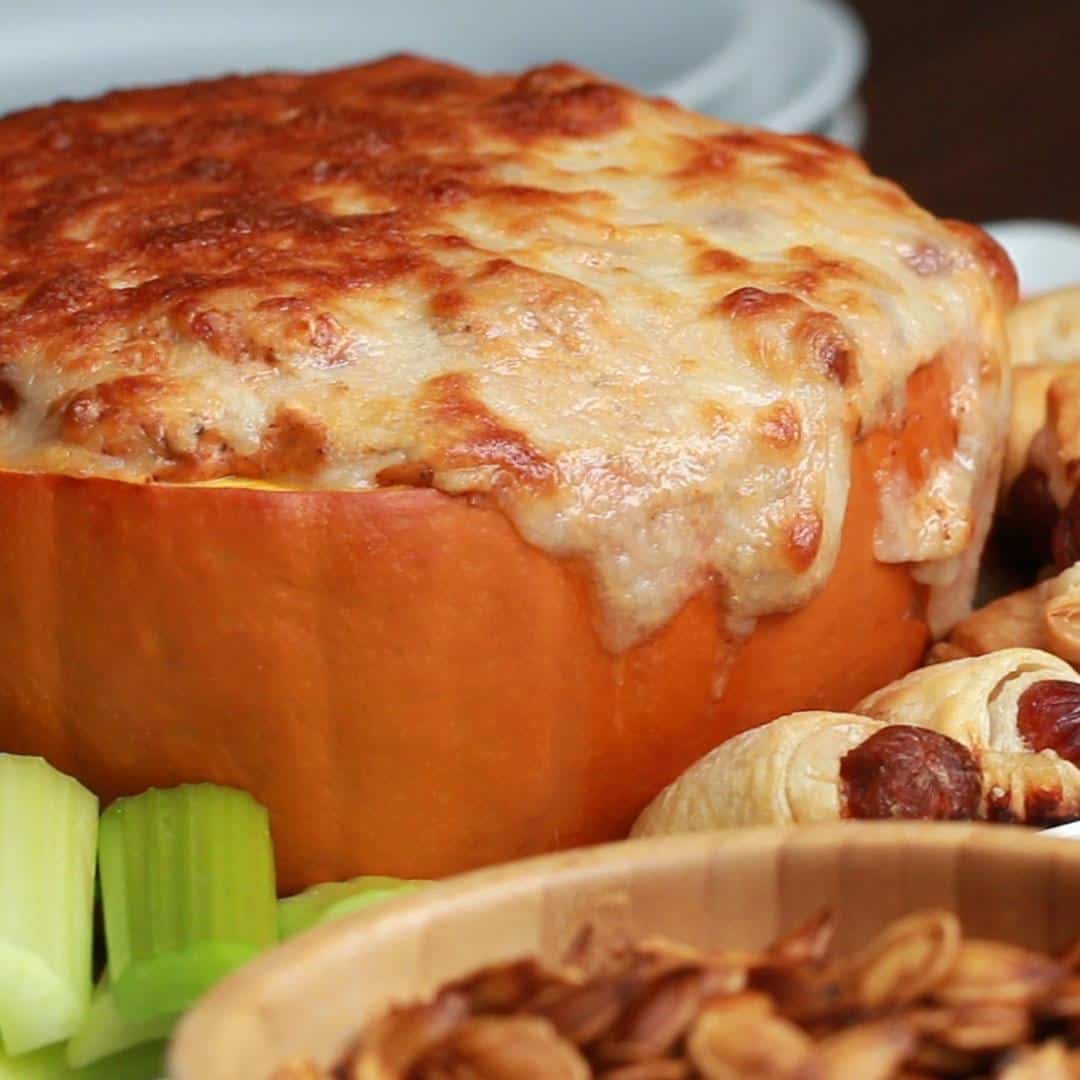 Preheat oven to 375º F. Cut off the top 1 inch of the pumpkin. Scoop out the seeds and any stringy pulp. Brown the sausage, add jalapenos, chilies, and seasonings. Stir in the flour and cook for about 2 minutes. Add the broth and bring to a boil. Reduce the heat to medium and stir in the cheeses. Cook, stirring, until the cheese melts and the mixture is creamy, about 2 minutes more. Place the pumpkin in a baking dish and fill with the cheese mixture. Add 1 inch of boiling water to the baking dish. Cover loosely with foil and bake until pumpkin is tender, about 1 ½ hours. Remove the foil and bake for an additional 20-25 minutes. Let cool 5-10 minutes, sprinkle with cilantro. Serve with chips or crackers getting some of the pumpkin with each scoop.