4 medium yellow onions
1/4 C. balsamic vinegar
1 T. packed brown sugar
1/2 t. Mansmith's Wild Fire
1/3 C. seasoned croutons, crushed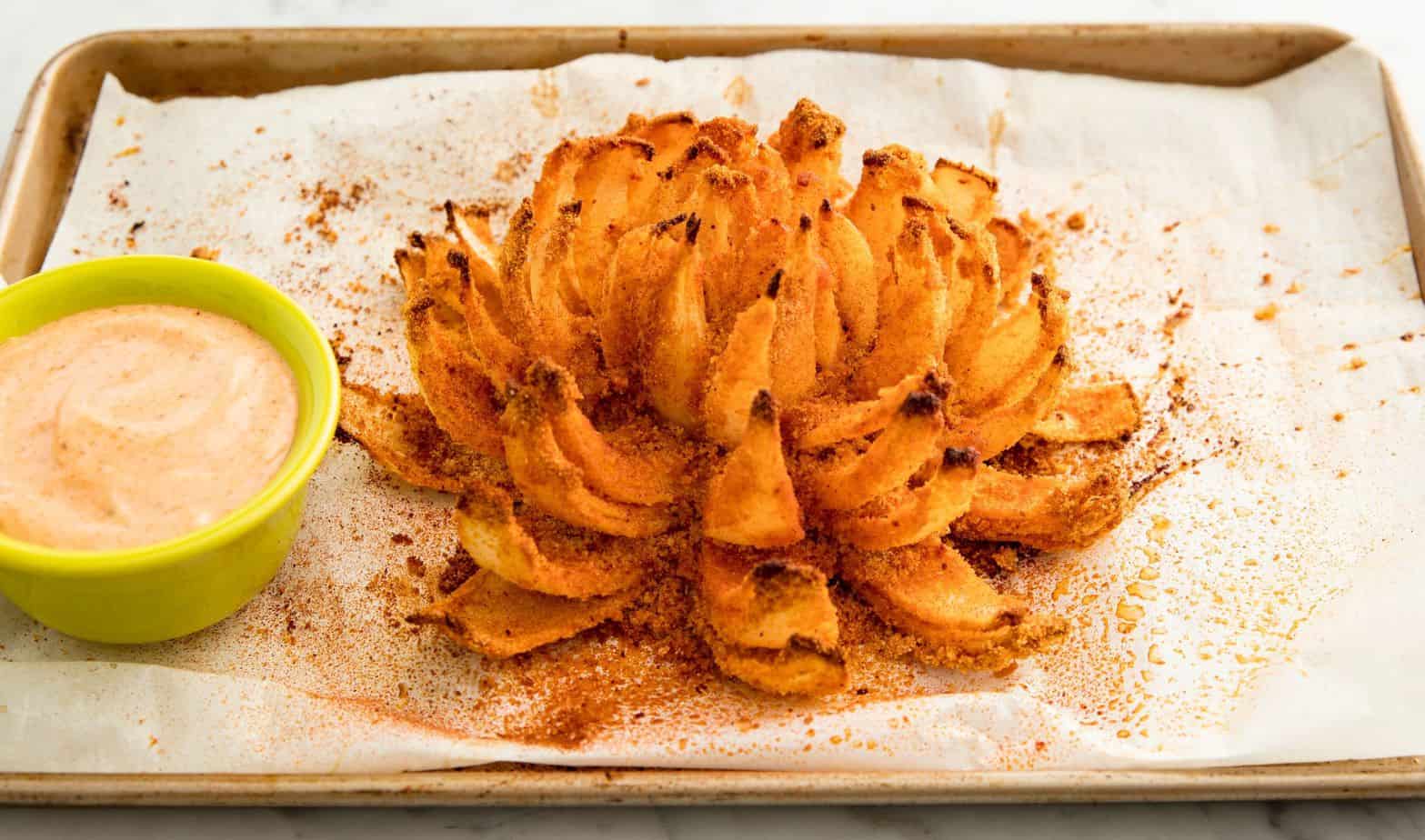 Peel onions, cut 1/2 inch slice from top of each onion. Cut each onion from top into eight wedges to within 1/2 inch of root end. Spray 4 squares of aluminum foilwith non-stick spray. Place one onion on each square, shape foil around onion. Sprinkle onions with vinegar, sugar and seasoning. Wrap foil around onions. Prepare covered grill. Grill onions four inches from medium heat 50 to 60 minutes, 'til very tender. Sprinkle onions with croutons before serving.
Watch the video below to see this recipe in action!