1 sheet puff pastry, thawed
1 C. shredded Italian blend cheese
¾ C. artichoke hearts
¼ C. grape tomatoes, halved
2 Tbsp. shredded Parmesan cheese
¼ C. pitted Kalamata olives, halved
3 Tbsp. roasted garlic cloves, chopped
2 tsp. Mansmith's Chipotle Lime
2 Tbsp. fresh basil, chopped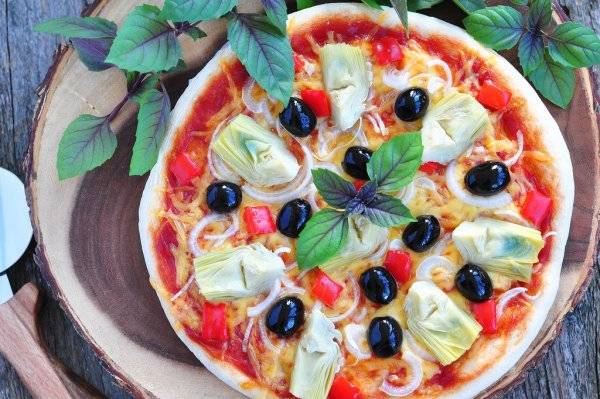 Preheat oven to 400ºF.  Line a baking sheet with parchment paper. Unfold pastry and place on paper. Press pastry to make a bit larger. Fold edges in ¼ inch and then fold again to make an edge. Top with Italian blend cheese and add remaining ingredients except basil. Bake for 20 minutes.  Let cool slightly before cutting into 12 appetizers. Top with basil.